---
Novels
Celia has published twelve science fiction and fantasy novels to date, including the acclaimed Coldfire Trilogy. Her works have been translated into German, French, Italian, Dutch, Russian, and Polish.
While Celia specializes in large novels, she has also published short works in magazines, collections and anthologies.
---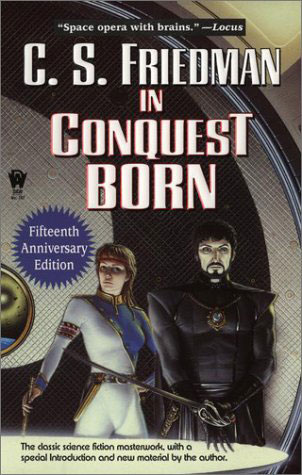 The Great War between Braxi and Azea has gone on since the beginning of interstellar history, and will continue–some claim–to its end. Unable to achieve final victory, unwilling to accept defeat, both sides have devoted centuries to perfecting their martial capacity, each according to a unique tradition. In the Braxin Holding, the ruling Braxaná tribe draws upon ancient customs to create a warrior race as strong as it is ruthless, and utterly without human weakness. In the Azean Empire scientists race to perfect the human genome, and to unleash the psychic potential of the human mind against their implacable opponent.
Now two great generals have arisen, each determined to breach the stalement at any cost. And their obsession will soon spark a vendetta that will change the course of empires…Read More
---