empty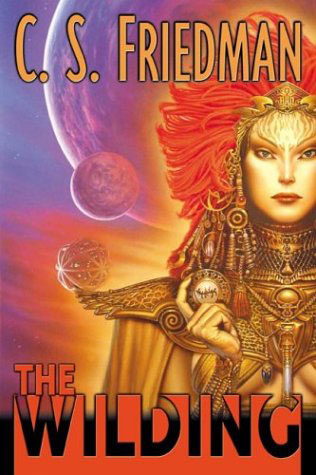 Publishing History
DAW Hardcover
ISBN – 075640164X
July 1, 2004

DAW Paperback
ISBN – 0756402026
July 1, 2005

It is now two hundred years since the great generals Zatar the Magnificent and Anzha lyu Mitethe pursued their vendetta among the stars, and in doing so altered the very flow of human history. The psychics of the Azean Empire have since scattered in fear, taking shelter in regions of space where neither Empire nor Holding dares follow. They are legendary creatures now, rumored to be half mad from the mental fallout of their homeworld's destruction, surfacing but rarely to raid the civilized worlds for supplies, information…or more human trade goods.
In the Empire, Azean officials now must struggle to eradicate the very strain that once promised them victory, lest the madness of the psychics infect them all. While in the Holding, the proud Braxaná have attended to the needs of their dying gene pool with typically barbaric élan, resurrecting traditions that more civilized peoples abandoned long ago. In the shadow of their newfound genetic fixation other Braxin tribes stir, wondering if the time for revolution has come at last…while the echoes of an ancient vendetta reverberate in the chambers of power.
Fleeing Braxaná justice, a Kesserit warrior named Tathas finds himself bound on a quest any sane Braxin should fear more than death itself…
Searching for the key to her heritage, an Azean Mediator named Zara discovers there are landscapes within herself more terrible than any alien battlefield…
Seeking her long-lost kin, the renegade psychic Rho will find them both, and with their aid will set in motion the final phase of an ancient vendetta — as those who watch from the starlit shadows whisper of conspiracies that will undo them all.