TRIDAC PUBLISHING
Tridac Publishing offers several works of C. S. Friedman's short fiction, as well as historical resources of interest to writers, historians, artists, and costume designers.  All books are available in Celia's shop and Amazon; additional vendors will be noted in book description.
If you would like to contact Tridac publishing, you can do so here.
VISIONS of the future
treasures from the past
THE DREAMING KIND
Come experience the deliciously disturbing worlds of C. S. Friedman's imagination, in her first short story collection.
A bank clerk struggles to deal with malware inside his head…
A woman is required by law to let her dying mother take over her body…
A writer meets the man of her dreams (or perhaps her nightmares)…
A time traveler seeks scalped tickets to the Sermon on the Mount…
A telepath must abandon her humanity to negotiate with alien predators…
A visiting extraterrestrial chooses a down-and-out junkie for its first human contact…
From humorous to dark, witty to lyrical, this collection of eight short stories (plus a few extra treats) showcases the versatile talent of one of the genre's most creative writers. 
Available in shop (signed) and on Amazon and Barnes and Noble.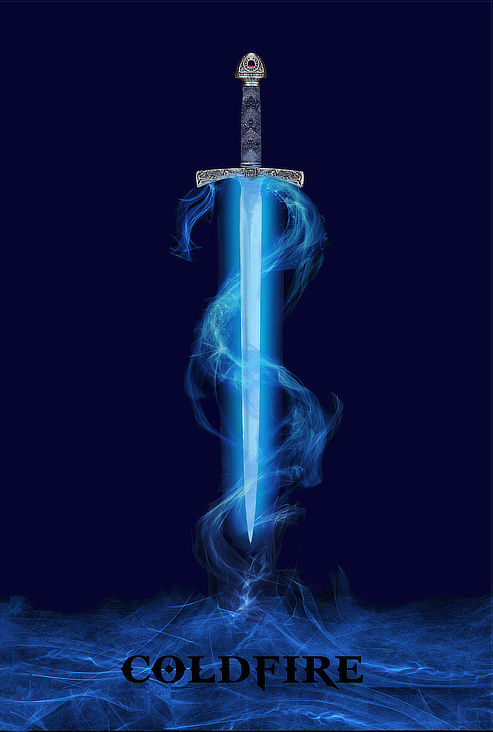 COLDFIRE JOURNAL
Now available: COLDFIRE JOURNAL!  Tarrant's coldfire sword glows against a deep blue background, with a quote from the Prophet on the back of this lined 6 X 9.  Perfect for your story ideas, game notes, poetry, spells, or midnight journaling, and a great gift for any fantasy fan.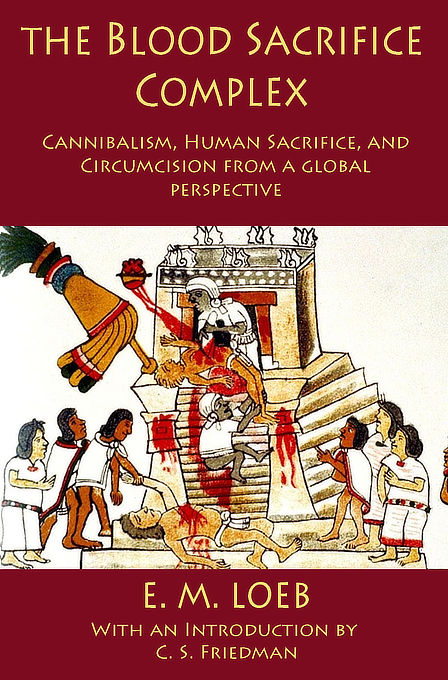 THE BLOOD SACRIFICE COMPLEX: Cannibalism, Human Sacrifice and Circumcision from a Global Perspective
Cannibalism and human sacrifice are practices abhorrent to modern civilization. Yet they were remarkably common, taking place on all continents save Antarctica. Did they spread from a single point of origin, or arise spontaneously in different locations?  Is there a causal relationship between the two practices?  When and how did religion factor into their evolution? These questions and more are explored by E. M. Loeb, along with a survey of circumcision—also a global practice—that may shed light on its original purpose.
Meticulously researched, historically compelling, Loeb's 1923 paper is reproduced here in its entirety, including the maps so often omitted from reprints and a new foreword by C. S. Friedman. Whether you are a historian seeking to understand ancient practices or a novelist in search of details for worldbuilding, The Blood Sacrifice Complex is sure to provide a treasure-trove of facts and observations for inspiration.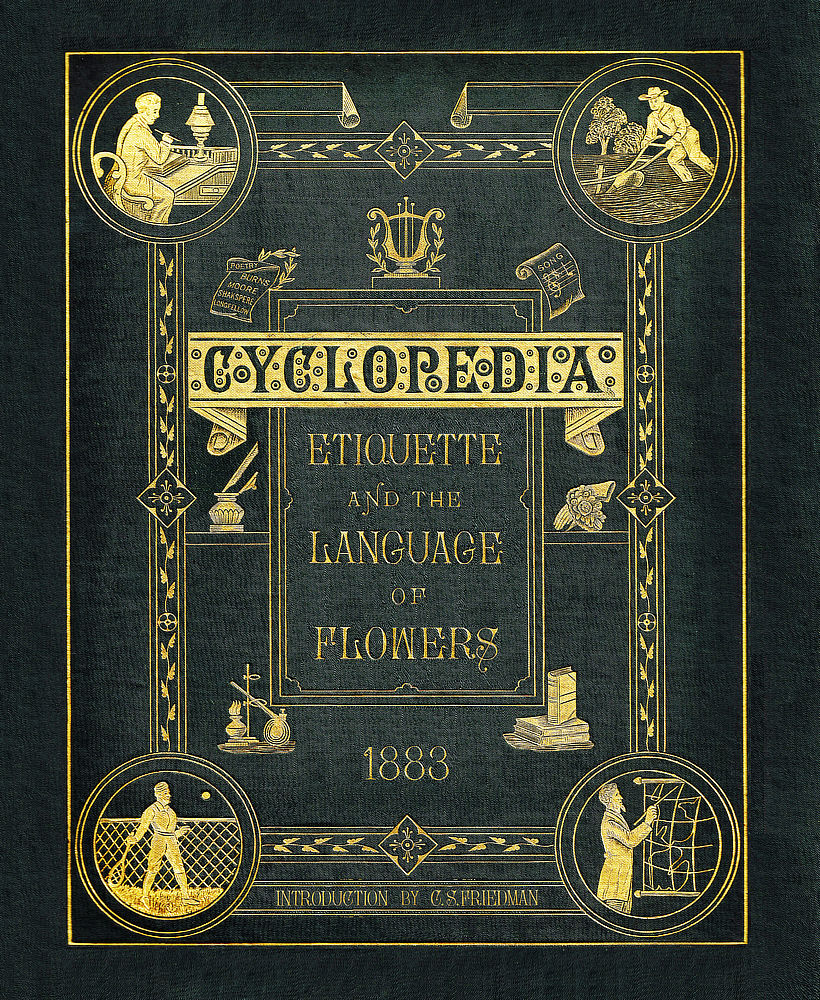 ETIQUETTE AND THE LANGUAGE OF FLOWERS (1883)
It was the Age of Etiquette, and if you wanted to climb the social ladder of nineteenth century society, you needed to know all the rules. Follow the social codes without error, and you might be judged well-bred. Fail, and you might not be invited to the next dinner party.
One of the most exhaustive lists of etiquette instructions was published in Collier's Cyclopedia of Social and Commercial Information. With separate rules for men and women, it expressed (and enforced) nineteenth century gender roles, as well as laying out the qualifications for becoming a proper "lady" or "gentleman." It also assigned symbolic meaning to each bloom in a bouquet, allowing a man to communicate his sentiments and intentions simply by handing flowers to a lady. Woe betide the suitor who included the wrong varieties in such an offering!
Collier's etiquette guide and floral dictionary are reproduced here in their original illustrated format, lavishly embellished with Victorian motifs. It's a beautiful memento of times past, and the perfect gift for any history enthusiast.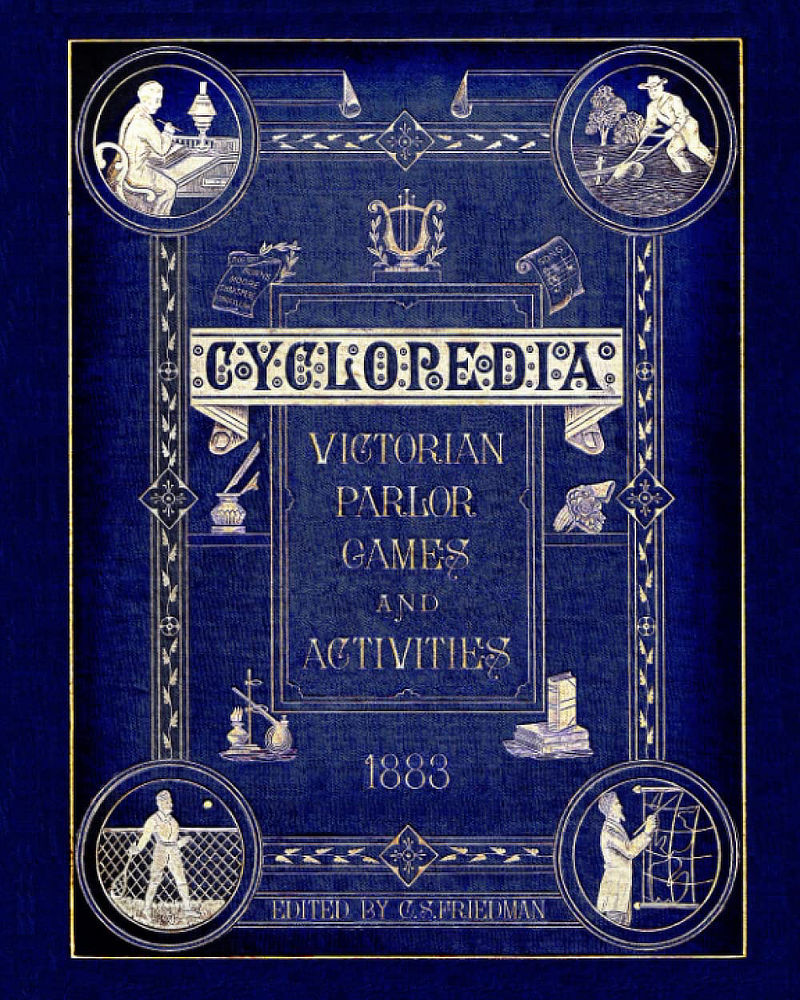 VICTORIAN PARLOR GAMES
Entertain your Victorian guests in style with the help of detailed instructions from Collier's Cyclopedia of Social and Commercial Information, published in 1883. The large 8X10 pages are packed with information on parlor games, card games, games of skill, parlor magic, puzzles, riddles, acrostics, and outdoor games, including period rules for some familiar sports.It's an invaluable collection of primary source material for historians, novelists, performers, directors, re-creationists, and sports history buffs, as well as anyone who is just tired of online games and would like to explore more interactive options with friends and family.
Collier's chapters on gaming are reproduced here in their original illustrated format, lavishly embellished with Victorian motifs. It's a beautiful memento of times past, and the perfect gift for any history or gaming lover.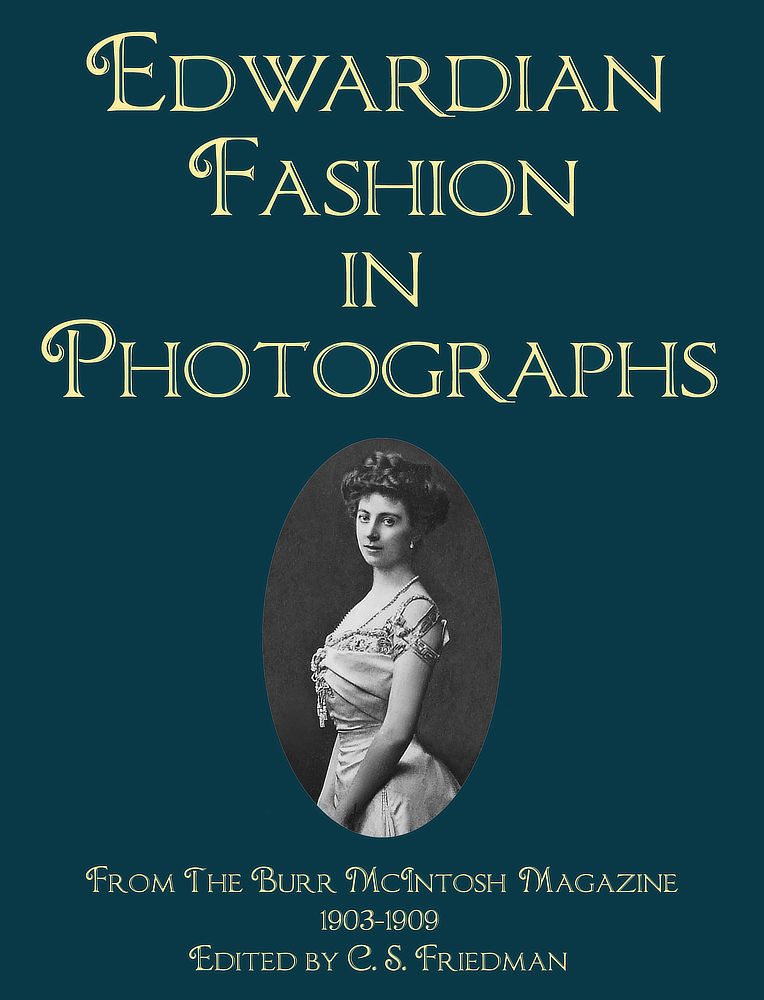 EDWARDIAN FASHION IN PHOTOGRAPHS 1903-1909
Between 1903 and 1909, the Burr-McIntosh Monthly Magazine featured stunning photographs of female celebrities. Socialites, opera singers, leading actresses–these were the movie stars of their day, women who had the means and motivation to keep up with changing fashions. Their portraits are an invaluable resource for costume historians, as well as re-creationists, historical writers, and artists.
The photographs in this book showcase a wide variety of garments, including evening gowns, day dresses, sportswear, riding habits, and furs, often with fine details of lacework, beading, and embroidery. The subjects are a veritable social register of the time, with family names such as Kennedy, Vanderbilt, and Roosevelt, and legendary stage names such as Lily Langty, Ethel Barrymore, and Anna Held. Whether you are interested in the fashions of a more elegant age, or seeking information on the women who influenced them, Elegant Ladies offers a wealth of primary source material that is sure to please.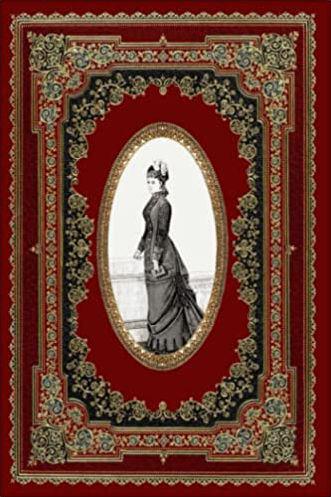 VICTORIAN FASHION NOTEBOOK
The perfect gift item for a costumer, steampunk lover, or history buff, this lovely journal is decorated with 120 period fashion illustrations from 1878-1910, appearing in chronological order so you can watch as fashion evolves, page by page.  Lined, antique-colored pages have enough room to record your thoughts, poetry, recipes, or love spells.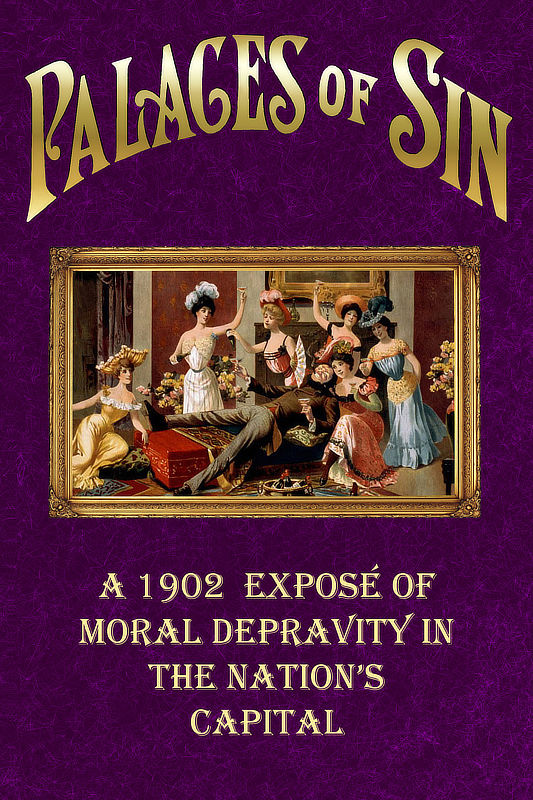 Palaces of Sin
In this heartfelt illustrated memoir, Dick Maple shares his experience as an innocent young man seduced by the glamour of "fashionable society," as well as stories of others who lost their innocence—and sometimes their lives –at its hands. From risqué revels to gambling houses, from opium dens to secret brothels where wealthy women role-play being prostitutes, Palaces of Sins offers a unique and fascinating perspective on a social class usually known for elegance and refinement.
This is a view of history you won't find in textbooks.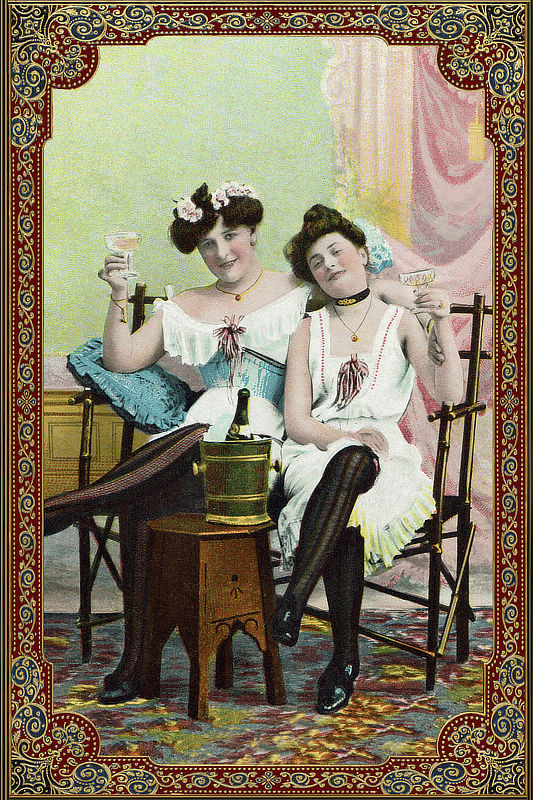 Sapphic Victorian Ladies: A Journal
Two lovely ladies in Victorian underwear share champagne and affection on the covers of this 6X9″ lined journal. Are they lovers, or just good friends? You decide.
With colorful images from late Victorian postcards on the front and back covers and decorative borders on each page, this 120-page lined journal would make a perfect gift for that special female friend, corset enthusiast, or anyone who appreciates the innocent charm of vintage risque postcards.
COMING SOON
FASHIONS IN THE DELINEATOR
Fashion illustrations and articles from Butterick's ground-breaking fashion magazine, organized by decade from the 1870s to the 1920s.  A costume designer's dream!