empty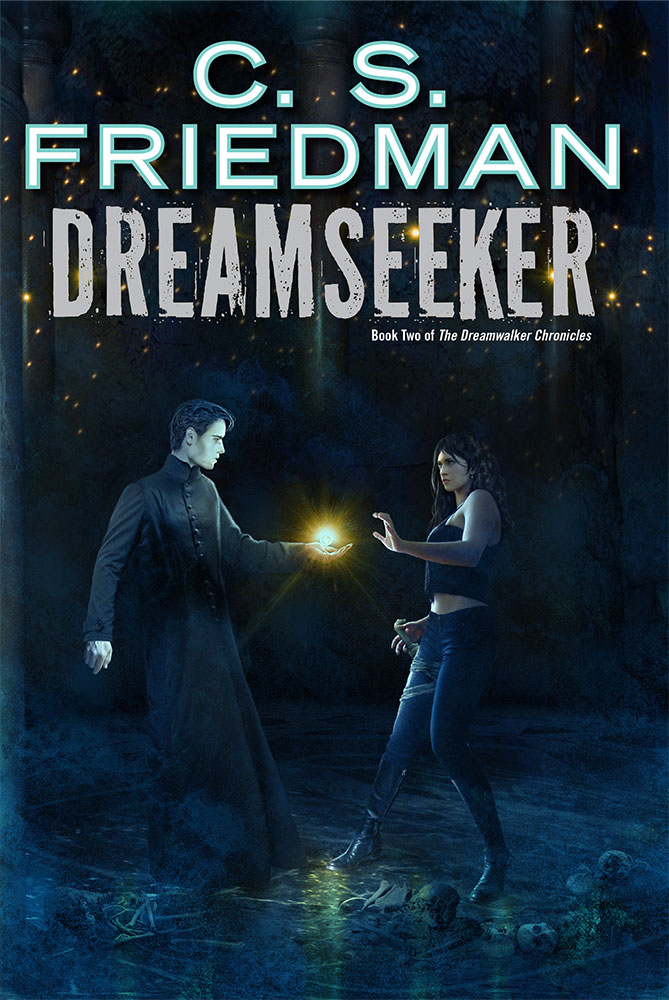 Publishing History
DAW Hardcover
ISBN – 0756408954
November 3, 2015

Dreamseeker (Dreamwalker Chronicles #2)
When Jessica Drake learned that her DNA didn't match that of her parents, she had no idea that the search for her heritage would put her family's lives in danger, or force her to cross into another world. In an alternate Earth dominated by individuals with unnatural mental powers called Gifts, Jessica learned that there was a curse within her blood, one so feared that all who possessed it were destroyed on sight. For she was a Dreamwalker, and the same dark Gift that would allow her to enter the dreams of others would eventually destroy her mind and spread insanity to all those around her.
Now she is back with her family, but there is no peace to be found. Her childhood home has been destroyed, her mother's mind is irreparably damaged, and the Gift of the Dreamwalkers is beginning to manifest in her in terrifying ways.
When a stranger invades her dreams and creatures from her nightmares threaten to cross into the waking universe, Jessica knows she must return to the alternate Earth where she was born and seek allies… even if doing so means she must bargain with those she fears the most.
Tamora Pierce
"Dreamwalker is nerve-twisting and fascinating. Siblings Jesse and Tommy are tangled in a murderous genetic bait-and-switch that transcends worlds and time, not knowing who is trustworthy and who is deadly. There's no easy answer in sight–only more questions, more danger, and more treachery. Waiting for the next book will be tough!"
Tor.com
"I've long been a fan of C. S. Friedman's writing; regardless of genre flavor, her novels have always had a balance of character and plot and worked very well for me. Ms. Friedman steps a bit farther afield than previous jaunts through the genre with Dreamwalker…and her experience as an engaging storyteller is on full display."
Publishers Weekly
"Friedman launches a series with this dimension-hopping, genre-bending adventure that will appeal to both adults and teens…Friedman skillfully blends science fiction and fantasy elements, tying them together with fairy tales and solid worldbuilding."
Peter V. Brett
"Once again, C.S. Friedman shows us strong characters and innovative magic that transcend genre. Dreamwalker is a satisfying read for longtime Friedman fans, but will also serve to showcase her work to a whole new generation."
RT Book Reviews
"Elements of this coming-of-age novel…harken back to the works of H. Beam Piper and Charles Fort. Friedman develops her themes with more maturity and skill than either of those old figures, taking a more critical view of grand empires than is the custom in science fiction."
Bookworm Blues
"This is more mature, more serious, and a bit darker than I'm used to young adult books be- ing, but that's also a huge reason why I loved it…This might be the first young adult book I've ever read that absolutely captivated me."
Library Journal
"The fast pace and younger protagonist will make this an obvious crossover book for YA readers, appealing to those teens (and adults) who enjoy Cassandra Clare."