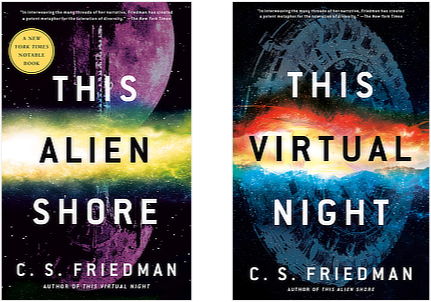 "Packed with action and imagined worlds
and filled to the brim with sparkling detail"
NEWSWEEK
"A potent metaphor for the toleration of diversity"
NEW YORK TIMES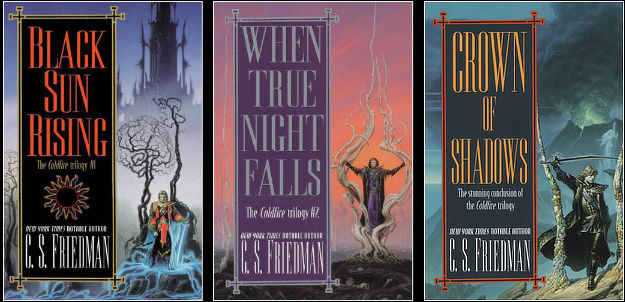 "A feast for those who like their fantasies dark"
LOCUS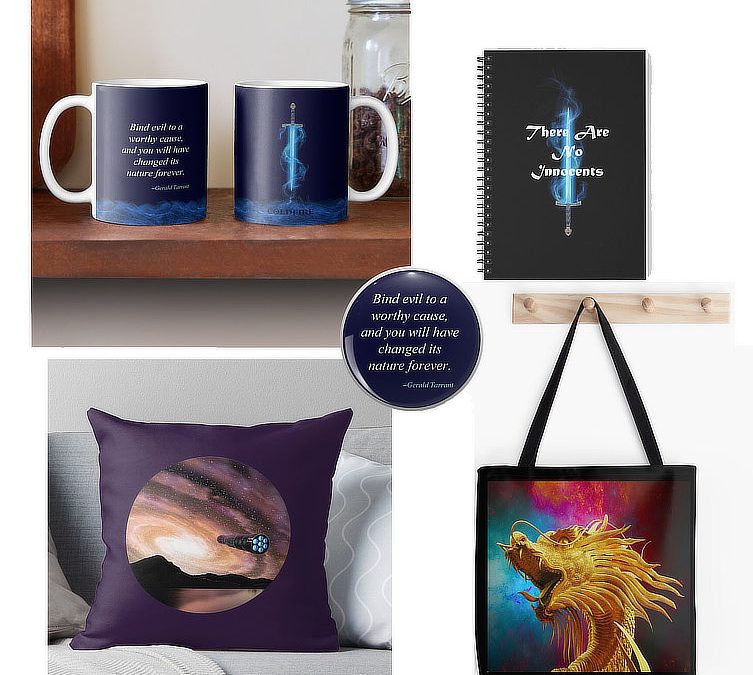 There is now COLDFIRE MERCHANDISE!!!
A Coldfire Journal is available in paperback and hardcover.  It's a beautiful 6" X 9"notebook with decorative borders on lined pages, a front cover featuring Jon Goff's rendering of Tarrant's coldfire sword absorbing the earth-fae, and a quote from Gerald Tarrant on the back.  You can get it in my store, or from Amazon.com:
You can also buy Coldfire mugs, T-shirts, mouse pads, tote bags, and many other items on Redbubble, celebrating the beauty of the earth-fae, chilling quotes from Tarrant, and Core rising over Erna. There are also dragons and vintage fashion items, because, why not?