---
News & Events
Want to meet C. S. Friedman? Hear her read excerpts from her newest works? Buy her latest book and get it signed by her? You'll find all the latest on news and events for Celia here.
---
My next novel will be called Dreamwalker, and is due out in Febrary 2014. Which means I'll have to keep feeding y'all excerpts till then, so stay tuned!
---
You asked for it, we listened: Orbit will be producing an e-book version of the Coldfire Trilogy for readers in the UK.  No date yet, but I'll post it when I have it.
---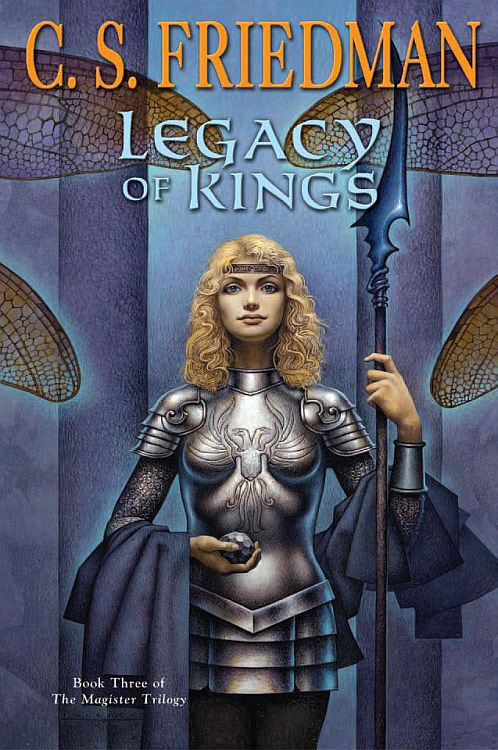 Legacy of Kings, the final volume of The Magister Trilogy, will be released in mass market paperback on Sept. 4, offering readers the chance at last to complete the trilogy with matching Palencar covers.
In April 2011, Pat's Fantasy Hotlist posted a review of Legacy of Kings. Below is a teaser. Pat previously reviewed Feast of Souls and Wings of Wrath and interviewed Celia in 2007 and again in 2009. Links to those reviews and interviews can be found below.Read More
---